Dodge Ram Cummins Performance Upgrade Services
Dodge Ram Cummins engine 5.9L and 6.7L diesel trucks are capable of far more power and reliability than how they come from the Chrysler/Dodge/Ram. While powerful enough in factory condition, and getting more so as time goes on, more torque and horsepower is possible by specific modifications that increase the efficiency of the combustion process and the transfer of power through the drivetrain to the ground.
Here at Titan Diesel Sports, we specialize in Dodge Ram Cummins service, maintenance, repair, and diesel performance parts upgrades on the Dodge Ram 2500-5500 Cummins-powered trucks. We are proudly located just within a short drive of Fort Worth, Texas, in Weatherford, Texas. Our clients drive from as far as San Diego, CA, Oklahoma, and all over Texas to experience our quality Dodge Ram Cummins maintenance, knowledge, repair, and performance for their Ram Cummins truck. We prefer to do things the right way, or as some like to call it, the "Titan Way".
While we can't state we are the best exclusive Dodge Ram Cummins shop with any certainty, we work hard every day to ensure we are striving towards that goal. We encourage you to let us begin building a relationship with you and your diesel-powered Ram truck. Then you will see why many believe we are worth the drive or the expense of an unfortunate tow.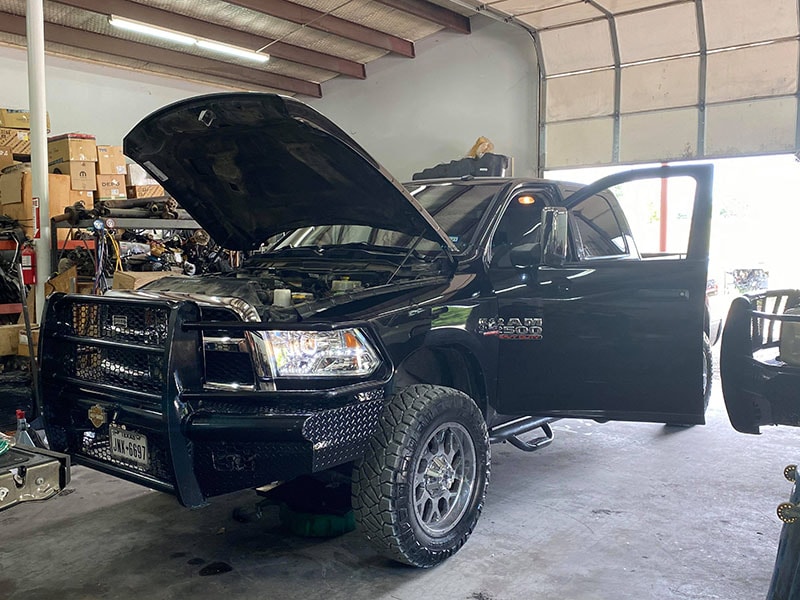 **It is important to note that the content above is meant to provide an overview of general services, parts, and products provided by Titan Diesel Sports LLC and broad systems descriptions, but is also used to improve our website. Please understand if some of the grammar or words are a bit odd or repetitive, this is due to requirements needed to accomplish the goal of improved presence. If you would like to discuss any of these topics more in depth and specifically regarding your Ram Cummins truck and the experiences you've had with it, please call us. We would appreciate the opportunity to help you personally. Your understanding is appreciated!**