Dodge Cummins Transmission Performance
Automatic/Manual transmission conversion:
If you currently have a Dodge/Ram Cummins truck that has a different transmission setup than you would like, we would first recommend selling the truck you have and buying the truck you want. If this is not an option you wish to pursue, then a manual-to-auto or auto-to-manual conversation can be accomplished.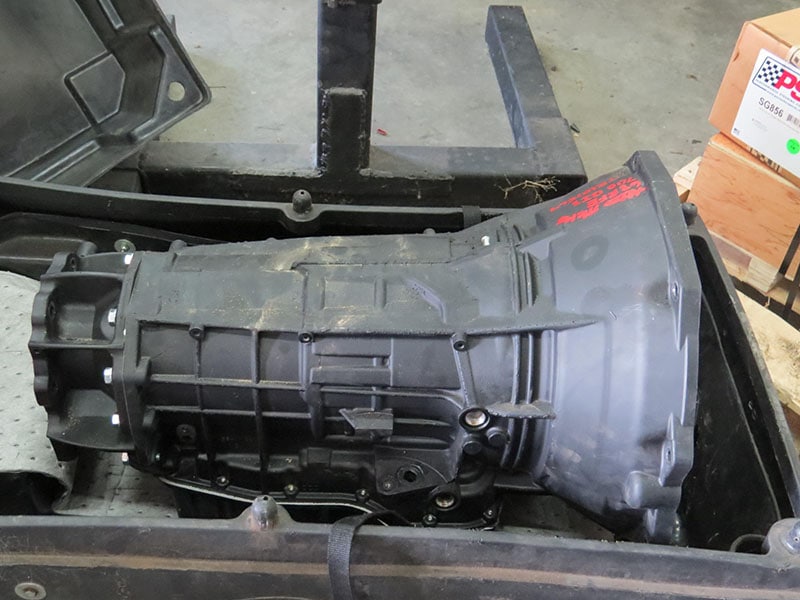 Complete builds-47/48RE & 68RFE (stock upgrades to extreme performance):
Many people like to complain about the 4-speed automatic transmissions (47re/48re) and how bad they are. There have been some issues over the years, but overall, if built correctly, these transmissions can be a workhorse and have provided many with hundreds of thousands of miles of reliability.
In 2007.5, coincident with the introduction of the 6.7l Cummins engine in the Dodge/Ram 2500-5500 trucks, the 68rfe was introduced. This is a 6-speed automatic transmission that continues to be used in most of the late model trucks. This transmission is fully electronic, meaning all gears and converter lock-up are electronically/solenoid driven. It provides your drivetrain the ability to convert torque more efficiently from the engine to your tires at the ground while also providing the opportunity to increase fuel efficiency, all while keeping your engine's speed within a tighter efficiency range, often called a "power band." This is accomplished by using "leverage" or numerically higher gear ratios in the lower gears and numerically lower in your top gear, maximizing the use of the extra two gear over the earlier 4-speed transmissions.
2007.5 also provided the introduction of the Aisin AS68. This automatic transmission is a medium-duty transmission installed in our light duty trucks. The AS68 was procured to compete directly with the Allison in the GM vehicles, and it does a pretty good job competing.
In 2013 the Aisin AS69 was released behind the 6.7l Cummins diesel. It is the latest update on the Aisin transmission and has been upgraded to carry a torque rating of "9", making it a great option for heavy towing or weighted-down work trucks.
Whether you are the proud owner of an early 518, 47re truck, 48re, or later model 68rfe, or AS68/69, we are here to help you maintain, diagnose, repair, or rebuild your automatic transmission to better than stock specifications.
If high horsepower or increased strength is your goal, we can help there, too. We have installed many transmissions capable of handling 700+hp and 1500+ ft-lbs of torque. These may include billet shaft(s), upgraded torque converters, and valve body upgrades.
Valve body and torque converter upgrades:
Often times it is assumed a complete transmission replacement is needed when upgrading the valve body and torque converter will do the trick.
The factory valve body provided in the automatic transmission behind your Cummins-powered truck is often tuned and created by engineers with many factors in mind. Unfortunately, the factors we believe are in our best interests as Dodge/Ram Cummins truck owners rarely make the list.
Dodge and Ram are notorious for providing sloppy, higher-stall torque converters that do not provide efficient power transfer where the Cummins engine makes power. By installing a more efficient torque converter with stronger parts, it is possible to increase efficiency of the converter and power transfer which decreased heat. Decreasing heat extends the life of the transmission as excess heat is a significant cause of clutch wear and transmission failure.
Upgrading the valve body in your 47re/48re and 68rfe transmissions can provide increased efficiencies in the transmission that can extend the expected life of the transmission assembly, increase power transfer capabilities, and increase fuel efficiency.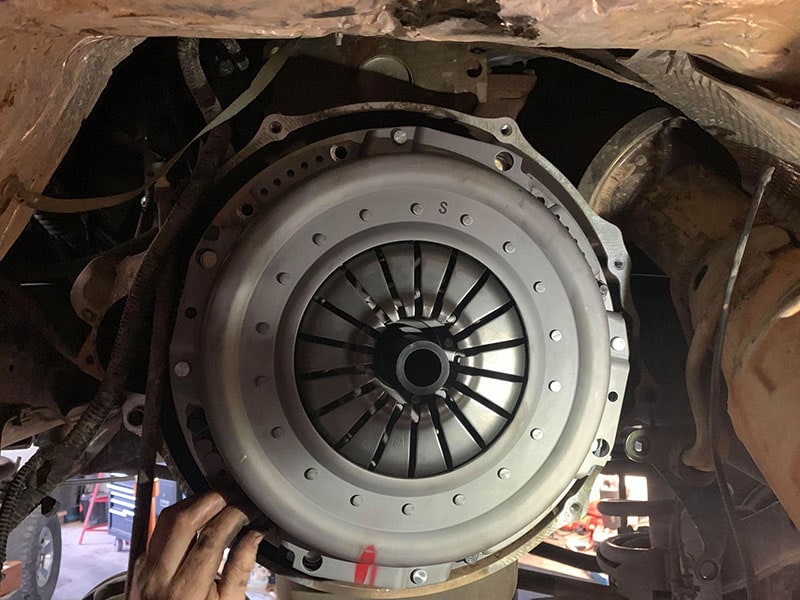 Manual transmission are preferred by many behind the Cummins diesel engine to harness the engine's power and have complete control as to when gear changes are made. This provides for complete control of power transfer and use, most valuable when working the truck in heavy towing and working applications.
While many prefer the manual transmission, they are not infallible. Internal failures can occur. Dodge offered the Getrag 5-speed transmission from 1989-1993, the NV4500 5-speed from 1994-2004, the NV5600 6-speed from 2001 to 2005, and Dodge/Ram offered the G56 6-speed transmission from 2005 to 2018. No matter which manual transmission you have, we are available to service and repair it, or, as a last resort, rebuild/replace it if necessary.
Clutch kits (stock replacement to extreme performance):
Just as the clutches in an automatic transmission are critical to its performance and success, the manual transmission clutch is just as important. The clutch assembly allows you to disengage the rotational force of the engine from the transmission for the primary purpose of changing gears. The clutch also must be disengaged to start the engine to keep it from lurching forward or backward upon engaging the starter.
Choosing the correct clutch for your application and how you use your Ram Cummins truck is critical. While the factory clutch may have given you many miles of use, it has its drawbacks, even if you didn't notice them. We are here to help you with getting the right clutch installed for your Ram Cummins truck, which is often determined by how you primarily use it.
Whether you need a new factory replacement clutch, a clutch for mild power upgrades and fairly heavy towing, or a clutch to handle significant power and towing or maybe even dodge cummins fuel and air upgrades , we are here to help you with the best options, make sense of the process and answer your questions along the way.